Klemmbacken für den SpiderJack 3
2016/11/10
Aktuell kommt es betreffend der Empfehlungen für die Klemmbacken des SpiderJack 3 vereinzelt zu Irritationen. Die Angaben in unserem Shop sind auf Tests des Herstellers bestehende Empfehlungen, welche Backe am besten mit welchem Seil funktioniert.Please klick here for an English-Version of our Information to the SpiderJack 3 cams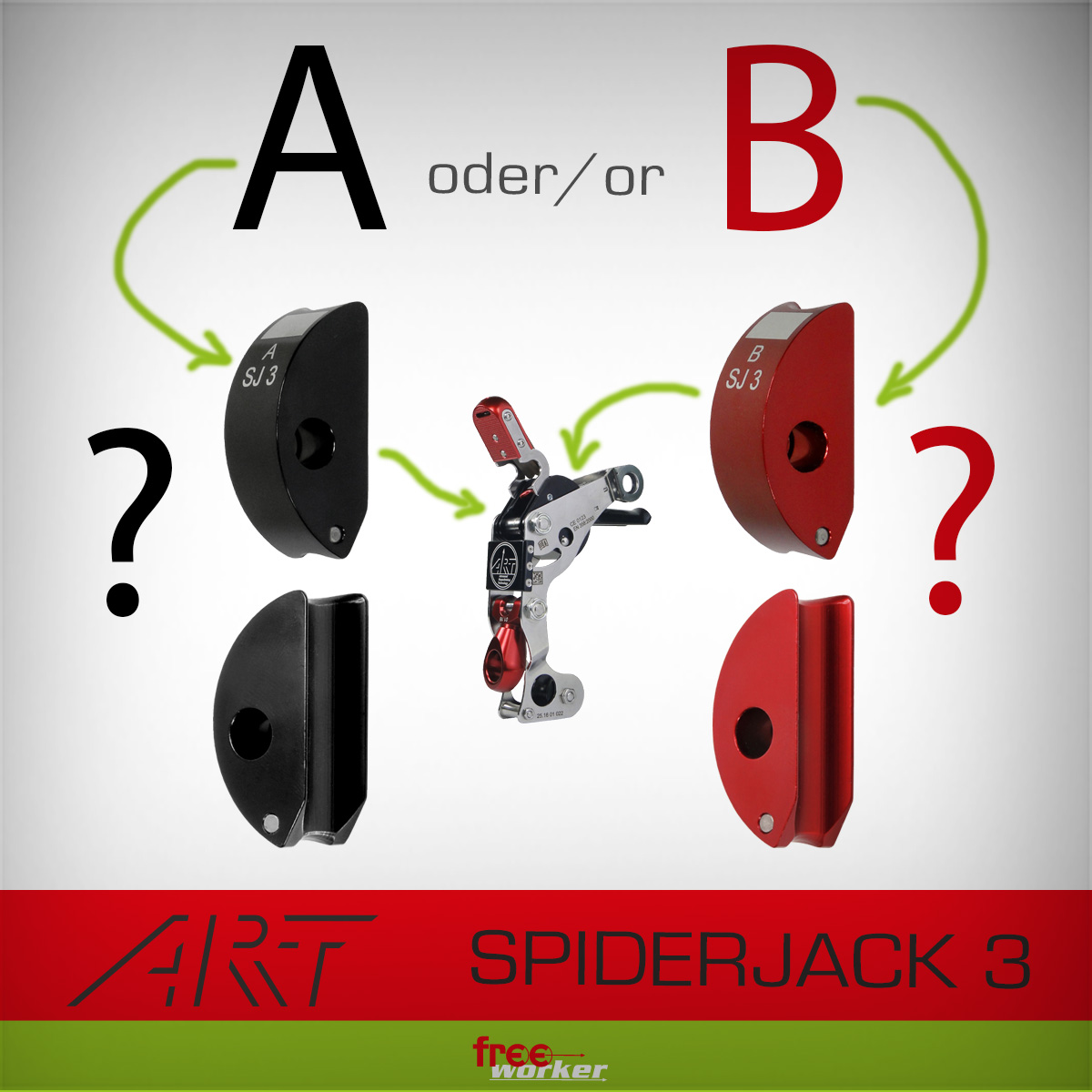 Es ist aber nur eine Empfehlung, da auch andere Faktoren wie das Alter des SpiderJack-Körpers, Zustand des Seils oder persönliche Erfahrungen/Vorlieben des Kletterers einen Einfluss haben, welche Klemmbacke am besten funktioniert.Beide Klemmbacken eignen sich generell für alle Baumkletterseile nach EN 1891 mit Durchmessern von 11 bis 14 mm.
Generell kann aber verkürzt gesagt werden:
---
Cam (Clutch) for SpiderJack 3
There are actually some irritation, due to the recommendation for the SpiderJacks 3 cams. The informations in our Shop are only based on tests recommendations by the manufacturer, which cam works with which rope.
But it is just a recommendation, because it depends on the wear of the SpiderJack-Body, the condition of the rope and individual experience/preferences of the climber, which combination works best.Generally both cams works with all tree climbing ropes according to EN 1891 with a diameter from 11 to 14 mm.
Generally you can say: