Regularly interesting products will also be ready for the market and hopefully will be on the market soon! Especially on our social media channels Facebook and Instagram we regularly show you exciting new developments and prototypes that generate a lot of anticipation. Whether at the Baumpflegetagen in Augsburg, at the TCI EXPO in the USA or during discussions on site, the manufacturers regularly present us with new products that only come onto the market later.
Many of the announcements arouse desire and require patience until you can finally order them. With some products we can hardly wait to finally hold them in our hands and use them ourselves in the tree. Therefore we have summarized for you which novelties you can look forward to and what you unfortunately have to wait longer for.
What's new for arborists ?
We are also used to the fact that it regularly takes longer than initially announced. Therefore, all dates and the expected price are without guarantee. As soon as the products are available in our Online-Shop, we will inform you immediately on our social media channels. So the best thing to do is subscribe to our channels and don't miss any news!
Overview
Hardware
Climbing Gear
Miscellaneous, Prototypes & Rumors
---
Hardware
daWinchi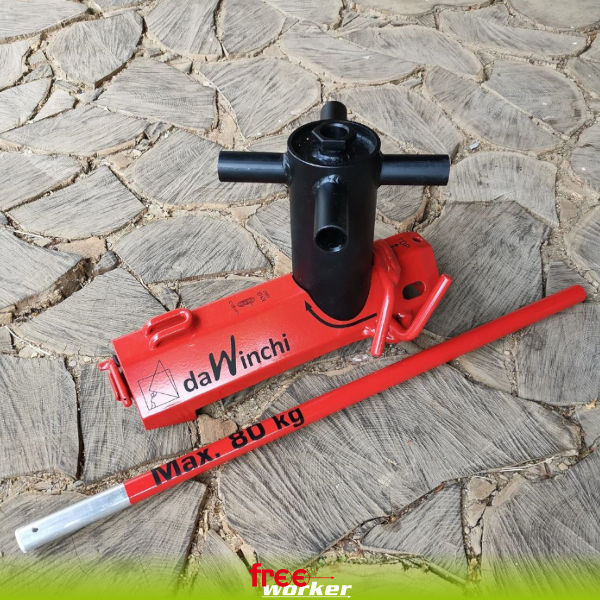 Information: DaWinschi is a certified winch for ropes from 10 to 19 mm with 10 kN working load and a rotating steel drum as the central element. Without changing tools, you can winch and dynamically release on the construction site.
Sales start: Order now
Price: 2.945,25 €
Camp Enigma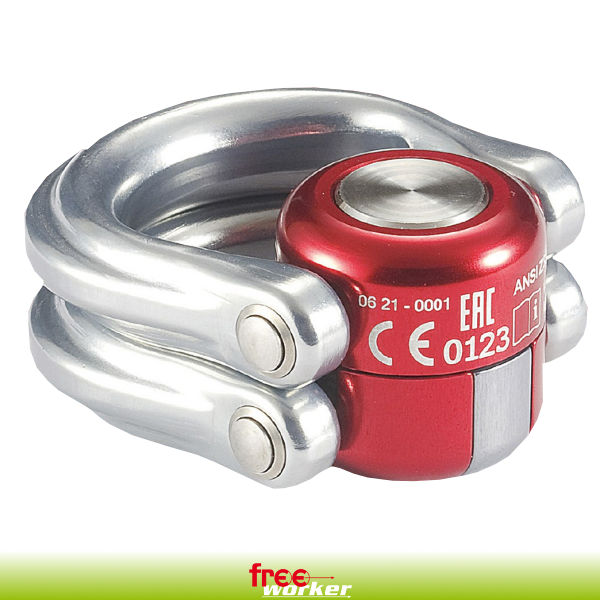 Information: Swivel that can be open completely, with large swinging rings (18mm). Allows direct connection of metal and textile parts without the aid of carabiners.
Sales launch: approx. 1 quarter 2022
Price: approx. 101 €
DMM Micro Vault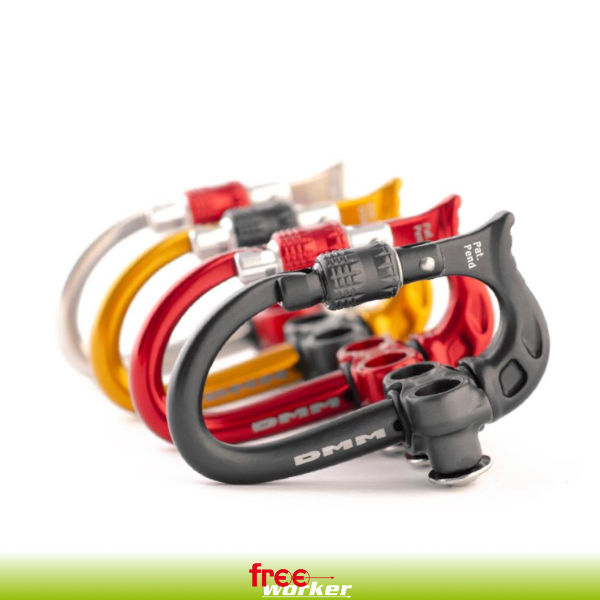 Information: Small, functional, strong and multifunctional. There are many uses for the small lockable Micro Vault, even aside from the belt. Fits on the Parking Lot plate and can be flipped to the side.
Sales start: Order now
Price : 25,94 €
Climbing gear
Haberkorn TreeAustria Pro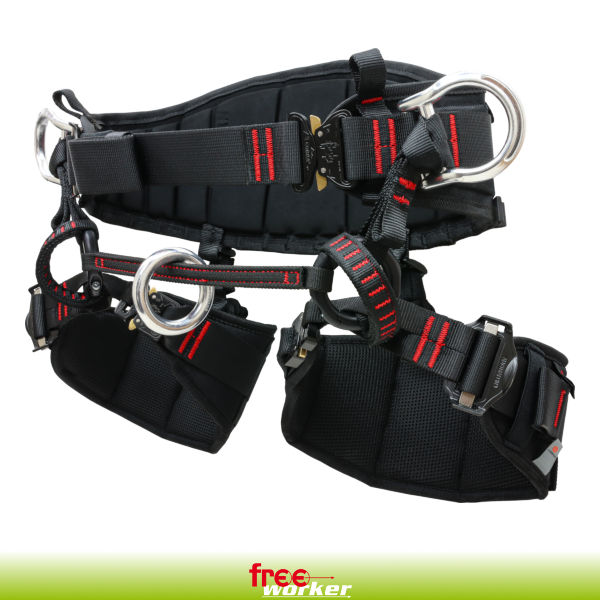 Information: The next generation of the TreeAustria offers high wearing comfort even on long working days. The geometry has been completely revised for optimised weight distribution. A padded chest harness is optionally available.
Sales launch: Order now
Price:: 438,99 €
Edelrid Apollo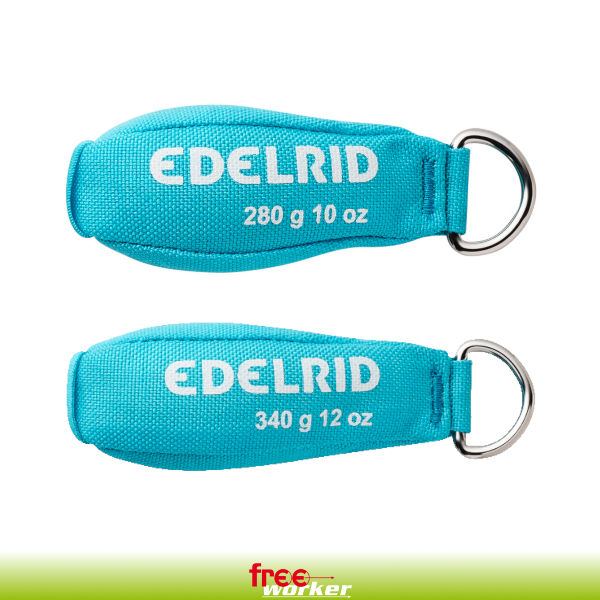 Information: Durable lead-free throwing bag with extra small steel balls. The balls are additionally secured in a balloon in case the cover tears. Available in two sizes: 280g & 340g.
VSales launch: approx. 1 quarter 2022
Price: approx. 20/22 €
Edelrid Houston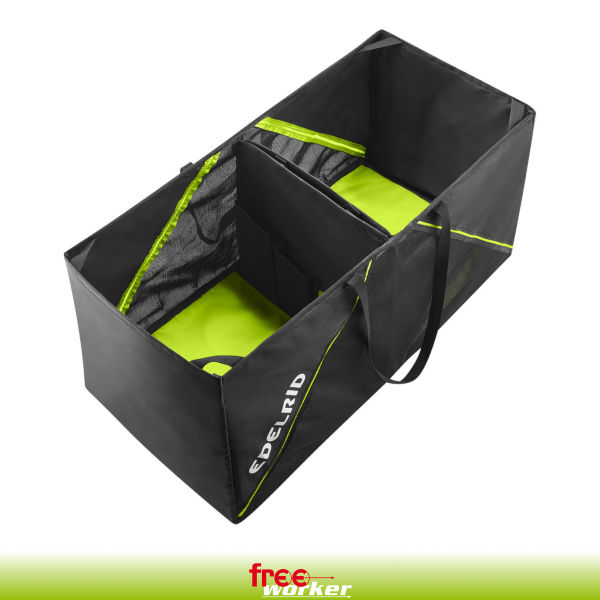 Information: Foldable transport bag that can be divided into two segments for two independent throwing systems. Integrated magnets provide stability. Fits in the front pocket of the CASK 55 when folded.
Sales launch: Order now
Price: 95,20 €
Notch Rope Runner Pro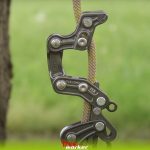 Information: Further development of the popular rope device Rope Runner by developer Kevin Bingham and Notch. Suitable for SRT and DdRT. CE certification has been completed for the Rope Runner Pro says the manufacturer.
Sales launch: Order now
Price: 368,90 €
Miscellaneous, Prototypes & Rumors
DMM Stowaway & Parking Lot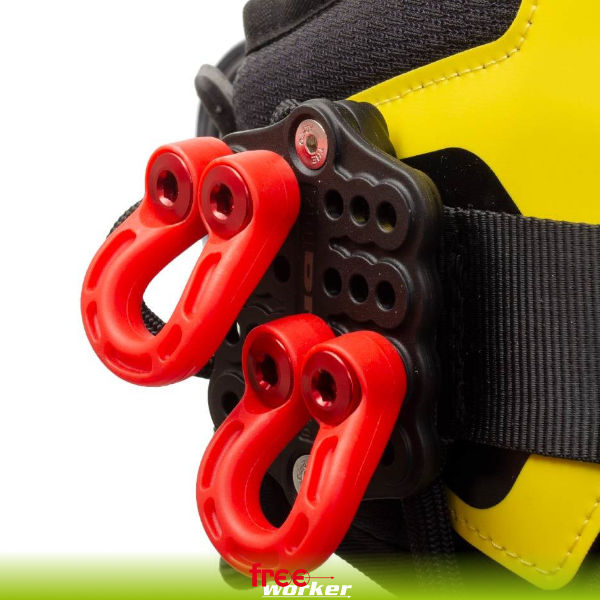 Information: The small practical Stowaways will be available in two different sizes. They can be used individually or together with the Parking Lot adapter plate to bring order into chaos. On the harness, rope bag, garage ….
Sales start: Order Stowaway & Parking Lot now
Price: Stowaway 17,97 € & Parking Lot 12,97 €
DMM Transformer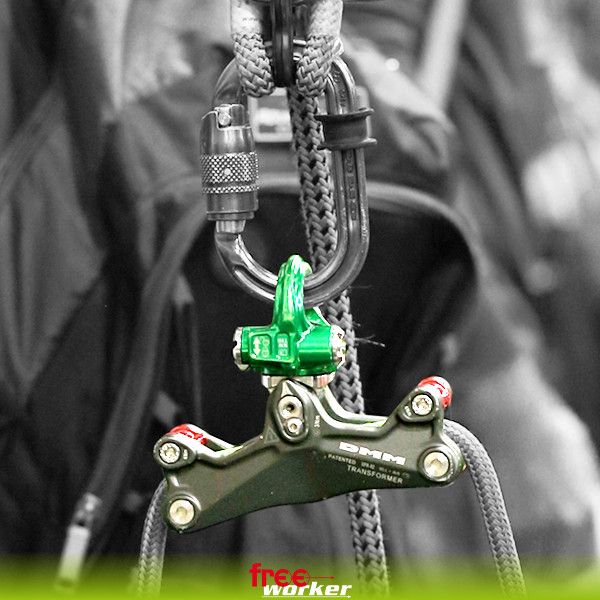 Information: The prototype of DMM and Treemagineers fits all Treemotion harnesses and should make climbing more comfortable. The built-in swivel can be locked in three planes with a single handle.
Status: Prototype
Sales launch: open
FTC Block Roll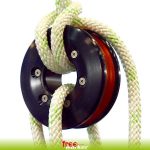 Information: The prototype of a roll – a mixture of rigging ring and block roll – was presented by FTC at Baumpflegetagen 2018. The role for highest performance is currently in the practical test phase.
Status: Prototype
Sales launch: open
Courant Hulk 2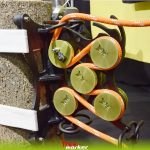 Information: Also at the Baumpflegetagen 2018 presented the prototype of another Hulk Lowering Device. Little is known so far, but instead of four, the prototype had eight sheaves.
Status: Prototype
Sales launch: open
---
Freeworker, Equipment for Tree Care and Rope Technology
Quick – Professional – Reliable