From Klewe, to the European Championships in Brussels, to Copenhagen in Denmark. This is the tour for the crème de la crème of tree climbers this year. Why Copenhagen? After a two-year break due to Corona, the Danish capital is the venue for this year's World Tree Climbing Championships.
Only the second time ever, since the World Championships began in 1976, a World Championship is being hosted on European soil. When was the first time? One year before Freeworker was founded: 1998 in Birmingham, England. At that time, the American Michael Cotter became the world champion. It was not until 1999 that Bernd Strasser (Germany) was the first European to be crowned as a champion. Whether this year's participants have a chance to enter the Hall of Fame of tree climbing, we will see from September 9 to 11.
Who are our german candidates? What are they doing in their spare time? What equipment do they use for climbing? Who were our participants in Brussels? And could there be a third German title holder after Bernd Strasser and Christina Engel? We will be able to answer these questions in the next five weeks.
Today we present Felix Funke. He reached the 3rd place at the German Championships and qualified for the European Championships in Belgium.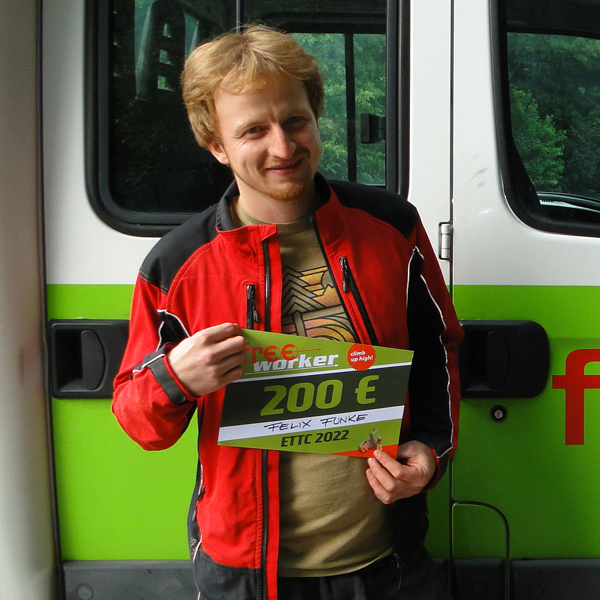 How did you get into tree climbing?
I watched it in the yard when I was 6 years old and knew that's what I wanted to do. Then, when I was 13/14 years old, I took my A course. After that, I trained as a landscape gardener, but I always had arborist in mind. This was followed by specialist arboriculture and tree restoration and a degree in arboriculture.
What do you do in your spare time?
I like to hike and otherwise I also like to be above the tree line.
With which equipment do you climb?
I climb with the best equipment. No, I don't prefer any company and I pick the things that I think work best together. For me, for example, that's the Treemotion Evo, Cousin Atrax ropes, the SpiderJack 3, a long short belay with Akimbo and the Positioner 2. But I also have two homemade things that help me.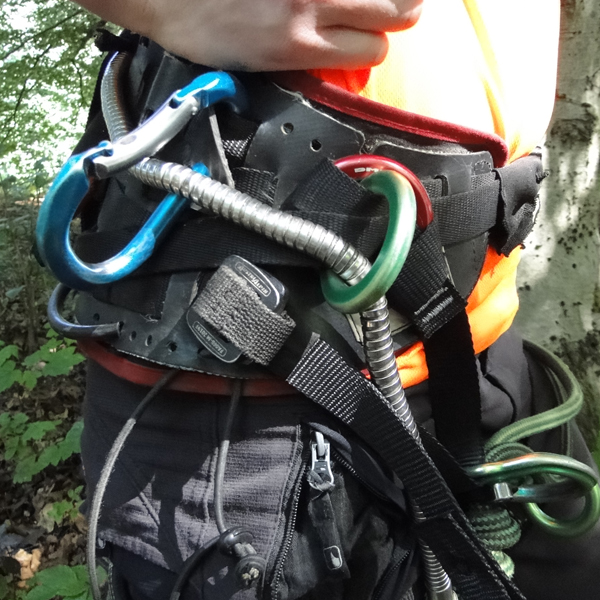 What did you build by yourself?
First, I have a homemade bag that I can use on both sides. The rope can slide through a small gap there and so I can extend the rope on one side at a time, which means on the other side the usable length is less, but there is a reason that I have to extend it on one side. In addition, a rubber band from the ascender runs through a shower hose.
In Brussels Felix reached a strong 18th place at the European Championships. Unfortunately this was not enough to qualify for the World Championships in Copenhagen. But we are sure that this was not the last European Championship for Felix.
---
Freeworker, Equipment for Tree Care and Rope Technology
Fast – Professional – Reliable