At Freeworker we splice different tree climbing ropes certified – that means you are allowed to use the splice as part of the PPE. A splice is the termination that is closest to what the rope has promised. In contrast to a knot, it only reduces the breaking strength of the rope minimally. This is a decisive advantage, especially for tree climbing. In addition, we make splices according to your wishes for your tree care work.
Our splicers are very busy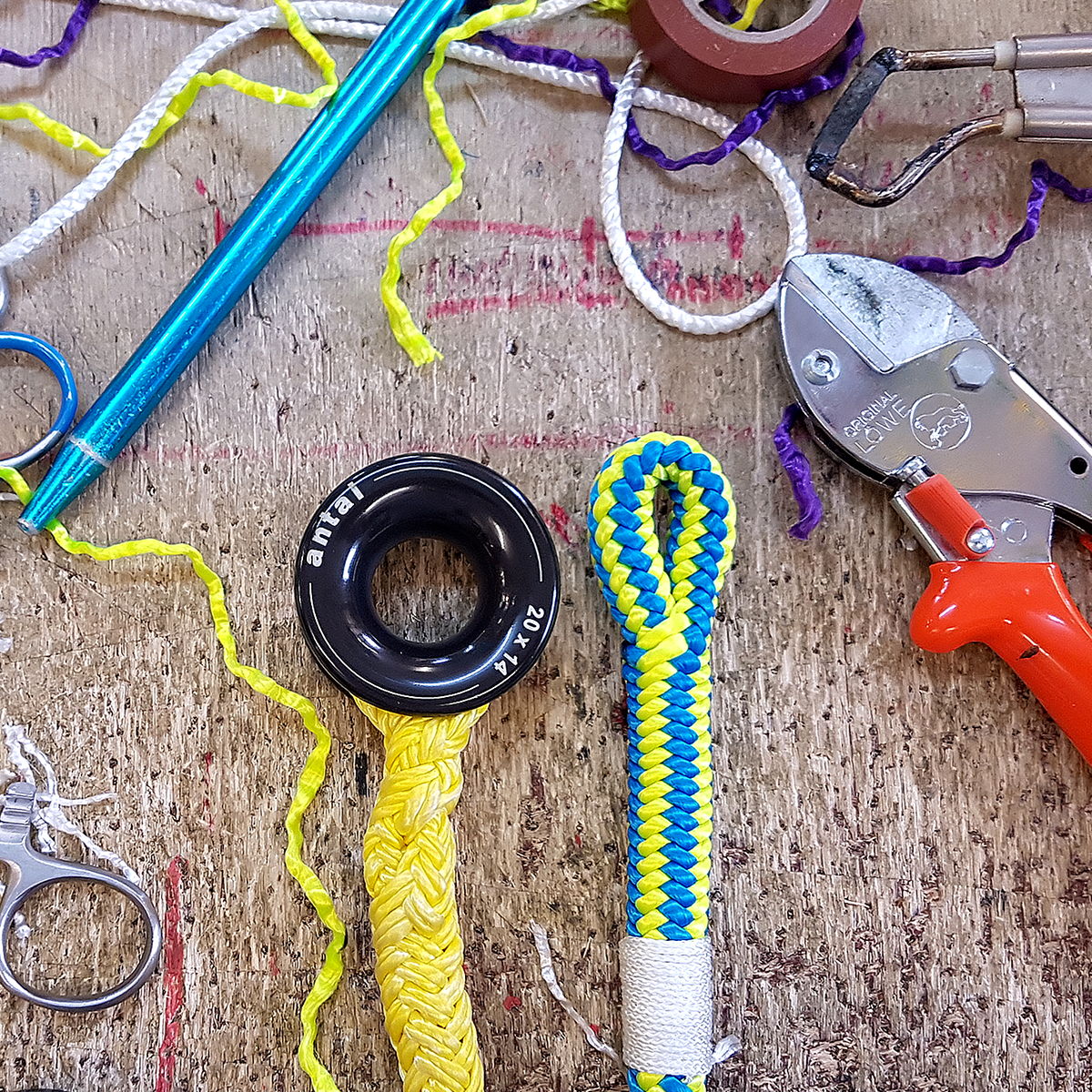 In our Freeworker shop in Gilching near Munich you will find – besides our product range around tree care and tree climbing – a large splicing area. Our splicers produce many of the splices we offer right there. That means an average of about 100 splices per week. Of course our splicers are professionals with a lot of experience. We train our own junior splicers to become certified splicers in-house at our splicing table.
Certified splices for tree care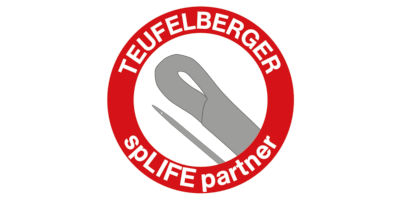 Certified, we splice the tree climbing ropes of the Edelrid XP-e series, the Edelrid Woodpecker ropes, the Yale XTC ropes and the Atrax, Black Widow and Lignum by Cousin. We are also a certified partner in the Teufelberger spLIFE programme. This means that we also splice the Tachyon and the drenaLINE tree climbing rope in-house.
All certified splices receive a serial number with the important data: Date of manufacture of the splice, manufacturer of the rope, rope type and batch number. It also documents which splicer produced the splice.
Our splices are regularly inspected by the manufacturers and external certification authorities. In addition, our splicers regularly attend trainings held on site at the rope manufacturers. This ensures that the finished splice meets all the manufacturer's requirements for certification. In addition, our reputation and expertise is also in demand by the rope manufacturers.
Splices according to individual wishes
We primarily manufacture eye splices – the short eye splice is standard. However, we also produce eye splices in any required size. In addition, we splice in thimbles, rings, pulleys or carabiners as you need it for your daily work in tree care. In our splicing workshop we produce, for example, slings with Rigging Ring especially according to your wishes. These rings must be spliced in very tightly and firmly, hollow braids are best suited.
The Link rope shackles in various sizes for specific rigging applications. Just like the Kokoanknoten Schlinga: This rigging sling with spliced-in loops makes working in the tree more efficient and faster. Instead of making new knots, you simply loosen the connection on the loop and pull the sling further down. The Tenex Sling eye slings are also part of our self-produced range of rigging slings.
More articles on the Freeworker blog
---
Freeworker, Equipment for Tree Care and Rope Technology
Fast – Professional – Reliable