From Klewe, to the European Championship in Brussels, to Copenhagen in Denmark. This is the tour for the best tree climbers this year. Why Copenhagen? The Danish capital, after a two-year break from Corona, is the host for this year's World Tree Climbing Championships.
The world championship in tree climbing has been held since 1976. The first host at that time was the city of St. Louis. The most frequent host has been the Canadian metropolis of Toronto in the province of Ontario (1978, 1990, 2012, 2013) and the city of Milwaukee in the state of Wisconsin (1978, 1985, 2001, 2014). Both cities have hosted the world's best tree climbers four times so far. Besides North America and Europe, there is another continent where a world championship has been held and that is Australia. In 2011, the world was a guest "Down Under" in Sidney.
Whether Europe will be allowed to host another world championship in the near future depends on the decisions of the ISA. But at some point, another place in Europe will enter the Hall of Fame of tree climbing as a venue. Maybe we will know the location already at the end of September 11.
But before we get to that, we ask the question, who are our candidates this year? What do they do in their free time? What equipment do they climb with? Who were our participants in Brussels? And could there be a third German title after Bernd Strasser and Christina Engel? We will be able to answer these questions in the next 5 weeks.
BToday we present Björn Lüdeke. He reached the 2nd place at the German Championships and thus qualified for the European Championships in Belgium.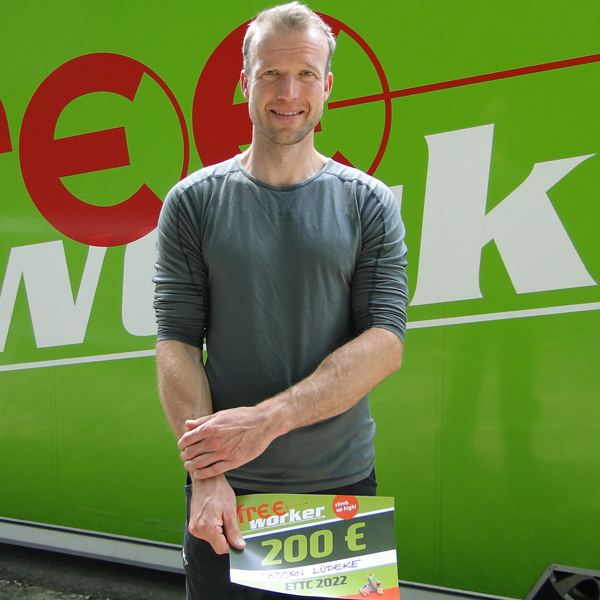 How did you get into tree climbing?
I just wanted to cut trees in a different way than somehow just cutting them off at one point. I wanted to cut them beautifully.
What do you do in your free time?
I love activities in nature. It's just nice to be outside. I also like to go bouldering. The bottom line is that my job is also a bit of my hobby, and that's just wonderful.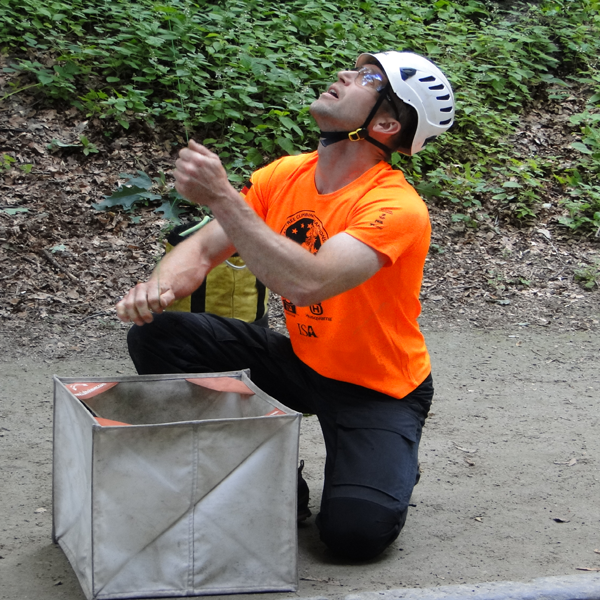 What equipment do you use for climbing?
My equipment has a simple system: "never change a running system". I like the ZigZag, I like the Treemotion as a harness because it fits me. I'm a little lazy there. I tried to set up wider once, only to fall back on my old stuff.
What did you build yourself?
I have not quite built it myself. Tim Schröder has made me a footlock sling. He tied it for me once and since then it has remained with me and as with the equipment: Never change a running system.
In Brussels Björn achieved a strong 7th place at the European Championships. Unfortunately, this was not enough to qualify for the World Championships in Copenhagen. But we are sure that this was not the last European Championship for Björn.
---
Freeworker, Equipment for Tree Care and Rope Technology
Fast – Professional – Reliable