From Klewe, to the European Championship in Brussels, to Copenhagen in Denmark. This is the tour for the best tree climbers this year. Why Copenhagen? The Danish capital, after a two-year break from Corona, is the host for this year's World Tree Climbing Championships.
The last German world champion was crowned in 2001. In the very first edition of the Women's World Championship, Christina Engel snatched the title. Compared to the men, four different European women managed to win a title. The British Josephine Hedger is the most outstanding. She has been crowned tree climbing queen four times (2008, 2010, 2014, 2019). Only New Zealander Chrissy Spence managed to win one more title (2005, 2007, 2011, 2016, 2017). But the reigning world champion and newly crowned European champion Hedger, can also reach for title number five in Copenhagen.
But who are our candidates? What do they do in their free time? What equipment do they climb with? Who were our participants in Brussels? And could there be a third German title after Bernd Strasser and Christina Engel? We will be able to answer these questions in the next five weeks.
Today we present Sélina Hornbogen. She reached the 2nd place at the German championship. Due to Lisa Schuchhardt's non-appearance at the World Championships, Sélina moves up as a starter and thus represents Germany in Copenhagen.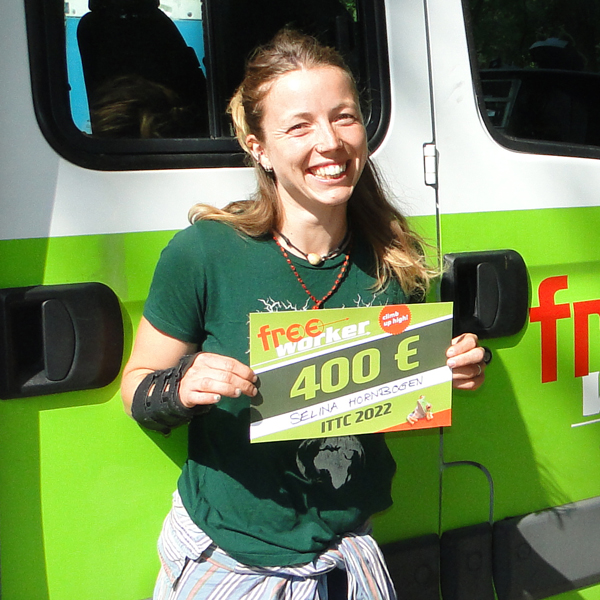 How did you get into tree climbing?
I was actually a climbing coach and most people were climbers and tree climbers, so the influence came from friends and traveling together.
What do you do in your free time?
I am very busy with sports climbing, drawing and making music. Otherwise a lot of movements and of course a lot with my three dogs.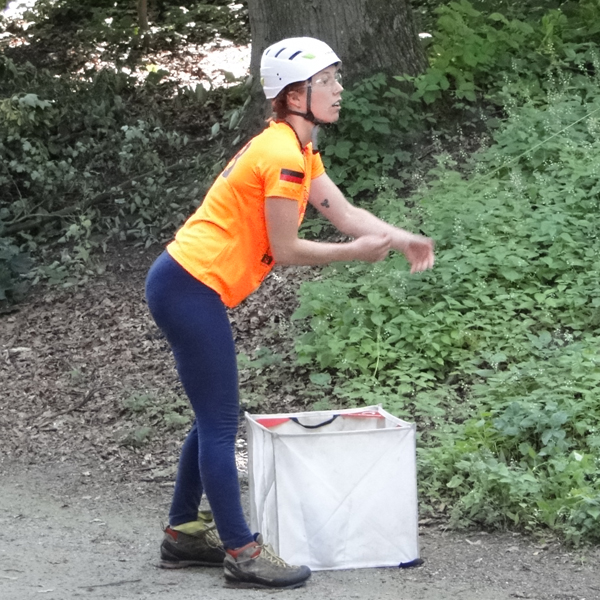 What equipment do you use for climbing?
It is a mixture of feel good, like, and price and performance ratio. So I have the treeAustria Pro, the ZigZag, some I still have from the original equipment, I also do not want to have it too complicated. Otherwise I still use the Positioner, Lasportiva shoes, of which I am a big fan. I use some ropes from Courant and I really wanted to try the Akimbo in the near future.
What did you build yourself?
I have converted an Edelrid chest harness. So it's very similar to a prototype that served as inspiration. In the end, it is a chest harness with integrated bungie tool.
In Brussels, Sélina achieved a strong 10th place at the European Championships. So we can be curious whether it will be a similarly great result in Copenhagen or whether she can even reach for the really big success.
---
Freeworker, Equipment for Tree Care and Rope Technology
Fast – Professional – Reliable